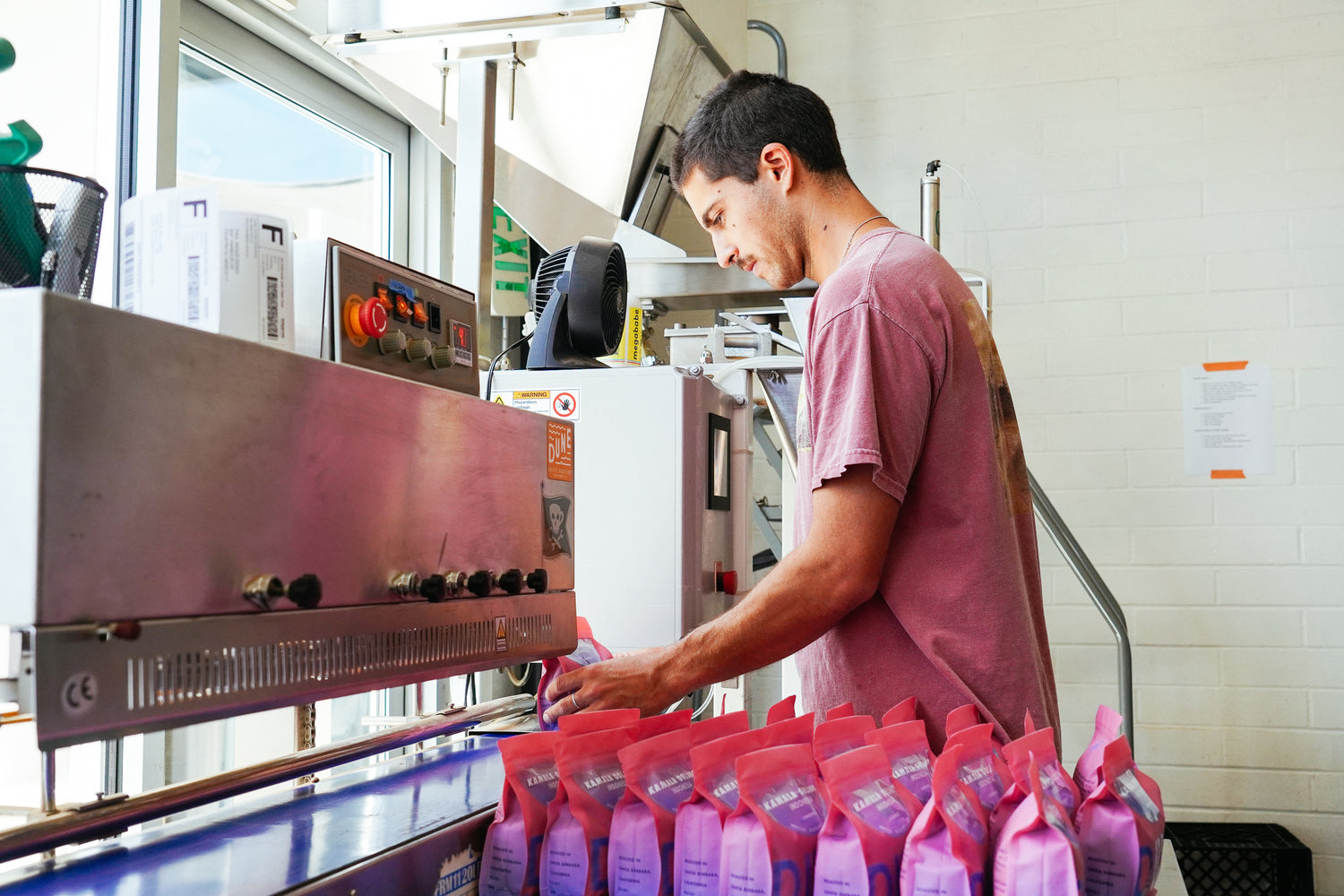 Join the team!
Our team loves coffee and thrives on making days: join us!
Our team members receive a robust coffee education and mentorship opportunities. Coffee is magic and you will learn why and how.

Dune offers a comprehensive benefits package to full time employees which includes medical insurance, participation in Dune's retirement plan, paid time off, and sick days.

Do you want to know more? Let's talk about it!
Current Openings
Production Assistant - Roastery
Production Roaster - Roastery
Cashier / Barista - Anacapa
Cashier / Barista - State
Cashier / Barista - Calle Real
Cashier / Barista - Storke